Assets for Sale
updated 8/31/2017
Currently Under Contract! For Sale: Kennedy Point Marina & Clubhouse
4749 S. Washington Ave., Titusville, FL  32780 - 2  Parcels - approx. 9.27 total acres - Less "L" Dock aka Parcel K-A2
Indian River Intracoastal Waterway
80 Boat Slips with expansion potential
Club House: approx. 6,000 sq ft. (possibilities are endless!)
Currently has an area rented.
Swimming Pool
Showers/Laundry Facilities
Pump Out Station
Significant 2014 Improvements/Repairs
30/50 amp, 110v & 220v
Electrical Hookups
Security Entrance Gates
Live Aboards Welcome
Operating, Net Income Producing Marina
Marker 39
Closest Marina to Orlando & Area Attractions
Recorded Easement to Utilities
Use Code: Mixed Use/Commercial & Marina
Appraised in March 2009 for $4,125,000.00
2015 Real Estate Taxes will be pro-rated.
2014 Real Estate taxes
$9,088.88 & $4,862.99
Formal closing will take place with Allender & Allender Law Firm – Buyer paying all closing costs.
Parcel ID # 22-35-26-BF-00000.0-0004.03 and 22-35-26-BF-00000.0-0004.46
Terms:
Minimum of $900,000.00. $100,350.00 due with contract,  balance due at closing within 45 days. $350.00 going toward partial closing costs and non-refundable. Please contact office for survey, photos. 321-267-8563 Shuler & Shuler Real Estate Auctioneers, Inc. represent the Seller in all transactions.
All figures/information are approximate - Buyers must rely on their own inspection(s), etc - Buyer to pay all closing costs, recording of Deed, survey, title search, commission, etc. – Real Estate taxes will be prorated – Buyer will receive a General Warranty Deed.
See Terms & Conditions for complete Auction information
Buyer should not rely on the seller's current property taxes as the amount of property taxes that the buyer may be obligated to pay in the year subsequent to purchase. A change of ownership or property improvements triggers reassessments of the property that could result in higher property taxes. If you have any questions concerning valuation, contact the county property appraiser's office for information.
Cliff Shuler, Auctioneers-AB#9/AU#14
For Sale: The Lost Portfolio of Marilyn Monroe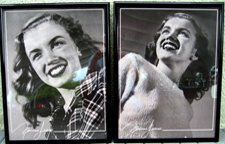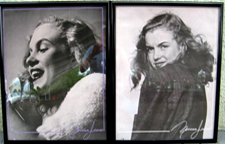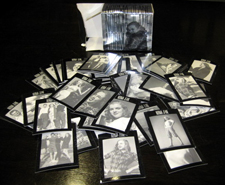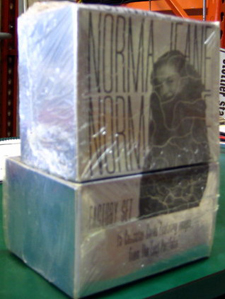 Famed Hollywood photographer Joseph Jasgur's collection. Norma Jean's 1st professional portfolio which launched her rise to fame!

Purchase ENTIRE Collection Now  - with approx 30,000 Posters - $8,000.00
Young Marilyn Collection
Posters(dated 1987/88)- 22"x28"
6 different images-$10.00 each.
The Norma Jean Collection
 Collector Cards - $25.00 per set.
Uncut Collector Card Sheets - $40.00 each.
Tax and shipping
Plus FL sales tax of 6% &
approx $5.00 for shipping (large quantities may be more).
Please email us at soldfor@soldfor.com